Academics
Nature Tots
Our TEKS-aligned program for preschool and kindergarten explorers!
In this 1.5 hour program specifically designed for Preschool and Kindergarten students, Audubon educators lead students on an adventure through nature. This program is aligned to the state's guidelines for Preschool education and Kindergarten TEKS.
Nature Tots features a nature-themed story, live animal encounter and a nature walk in which students use their senses to engage with the world around them.
Grade Levels
Preschool-Kindergarten
Location Options
Dogwood Canyon Audubon Center
Pricing and Other Information
$6 per student, 1 adult free for every 5 students, $6 per additional adult
75 student maximum (actual maximum varies by day); groups of less than 15 pay a base rate of $90.00.
If you have more than 75 students, please inquire about different options for larger groups.
We require chaperones at a 1:7 ratio.
Typically booked from 10:00a-11:30a. Communicate any needed changes in time when booking (not to exceed 1.5 hours).
Policies, Booking, and Contact
Please see our Policies, Booking and Contact page to proceed.
Other Programs
Download a PDF version our program list from our Academic Program Documents page.
This program supports the Texas Education Agency Preschool Guidelines and the following Science TEKS for Kindergarten: 1abc, 2abcde, 3b, 4ab, 7b, 9ab, 10a
How you can help, right now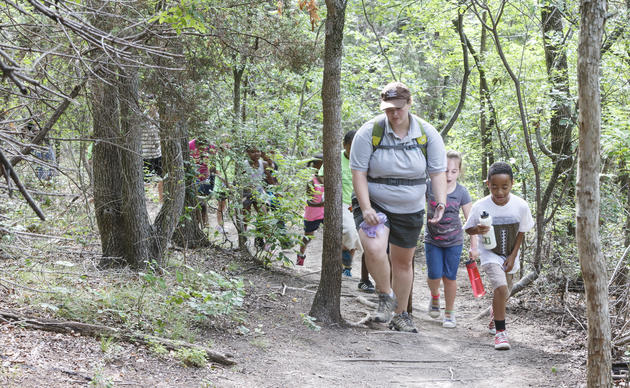 Career Opportunities at Audubon
Come join our staff and help us carry out our efforts to conserve and restore natural ecosystems to benefit both humanity and the earth's biological diversity!