Bookmark this page to keep up with our fun and educational content during the COVID-19 closures. We hope you'll enjoy our online activities and even learn some birding skills!
We will also continue to post content on our YouTube channel and on our social media pages: Facebook and Instagram. Go follow us!
Our sister center, Trinity River Audubon Center in Dallas, has their own Facebook page you can follow. Many of the videos linked below have been created as a joint effort between the two centers.
Audubon for Kids
Check out the fun and educational activities at Audubon for Kids, available in both Spanish and English. There is a new bird-related theme each week with activities for kids of all ages.
Videos
Get To Know: Three Audubon Centers in Texas
Slow Motion Flight: Barred Owl
Stuck at Home? Try Bird Watching
North Texas Blooms - Texas Baby Blue-Eyes
Social Distance Birding with Katie and Jake
Spring Migration & Bird Strikes
Live Animal Ambassador Encounter Videos
Get to Know Our American Kestrel
Facebook Live with Mocha the Owl
Hognose and Milksnake Adaptations
Fun Fact Friday Videos
July 3, 2020 - Mud Nest in the Making
June 12, 2020 - A Prairie Favorite: Bee Balm
May 29, 2020 - How Do Birds Regulate Body Temperature?
May 15, 2020 - Skulls, Beavers and Bobcats!
May 1, 2020 - Feathers and What We Love About Birds!
April 24, 2020 - Clay Organs on Buildings
April 10, 2020 - Is that Spit or a Bug? Mystery Solved!
April 3, 2020 - Community Science with CoCoRaHS Rain Gauges
March 27, 2020 - What's Up With All the Caterpillars? (Oak Leaf Rollers)
March 20, 2020 - Carolina Wren Nest
National Audubon Society's Live Spring Migration Show
Join National Audubon Society for I Saw A Bird: Audubon's Spring Migration Show each Wednesday on Facebook Live or Zoom, at 7 p.m., ET. Questions from the audience about birds are answered while speaking with fellow Audubon staff, outside experts, and special guests. Click here to learn more.
Click here to watch this week's episode on Facebook.
Community Science Links
What is Community (Citizen) Science?
Texas Women in Conservation Luncheon Reschedule & Preview Video
Our Texas Women in Conservation Luncheon, featuring the 2020 Terry Hershey Awards, is an inspiring highlight of spring at Audubon Texas. While current circumstances make it impossible for us to celebrate as originally planned on March 25, we are thrilled to announce that we are rescheduling for Wednesday, October 28, 2020. Can't wait to celebrate our outstanding honorees? Click here for a sneak peek!
How you can help, right now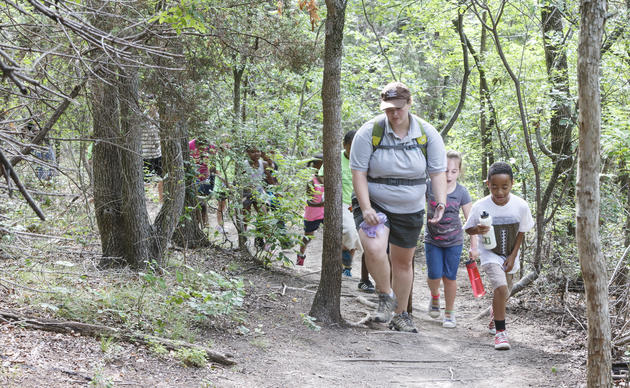 Career Opportunities at Audubon
Come join our staff and help us carry out our efforts to conserve and restore natural ecosystems to benefit both humanity and the earth's biological diversity!