Programs
Native Plant Sale
Benefiting birds and wildlife while beautifying your space and conserving water.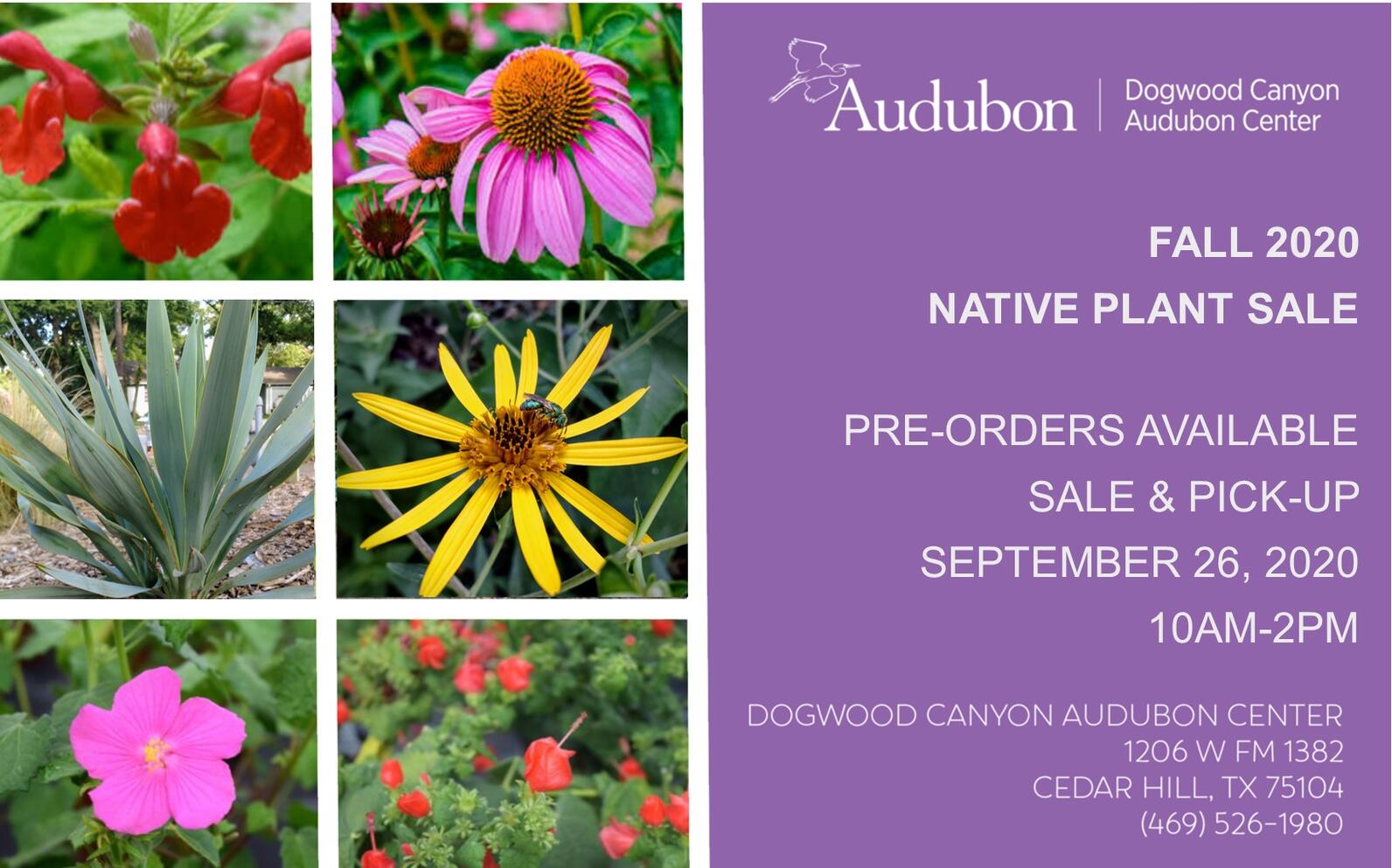 FALL PLANT SALE
During our semi-annual plant sales, you can find a variety of native Texas plants that use less water and provide food and habitat for wildlife. Plants adapted for our landscape not only do better and benefit our ecosystem, but also beautifies our urban spaces and protects our water sources.

Before each plant sale, a plant list will be available with included links and/or photos to assist in choosing the best plant for your location. During Covid-19 restrictions, plants purchased through pre-sale will have scheduled curb-side pick up on the day of the sale. Don't miss this opportunity to choose your favorites or try something new in your garden. Pre-order available here or on Facebook. The plant list is also available on the order form or you can go directly here.
Seheduled pick up and sale: September 26, 2020
Scheduled pre-sale order pick up: 9am-12:30pm, unless arranged separately with director
Onsite shopping available : 10am-2pm
Pre-orders are available so you don't have to wait to choose plants on the day of the event. Pre-order has closed as of Friday, September 25, at 2pm. Shop onsite on September 26, 10am-2pm.
Check the resources below to see a plant list. Fall sale tends to have less inventory. Pre-ordering allows greater choice of plants available. Onsite shopping will use the same form.
All purchases are online and by credit card only. Pre-ordering ensures best selection. Plants will be held for pre-orders.
Onsite shopping requires use of the same online form to manage inventory and payment. We can fill out the form for you on our phones or come prepared with your phone to do the shopping.
Plants must be picked up Saturday, September 26, between 9am and 12:30pm.
Onsite shopping: 10am-2pm
Additional Information
Plant List (contains a link for each plant to view in-depth details)
Search Audubon's Native Plant Database
Thank you for supporting Dogwood Canyon Audubon Center!
How you can help, right now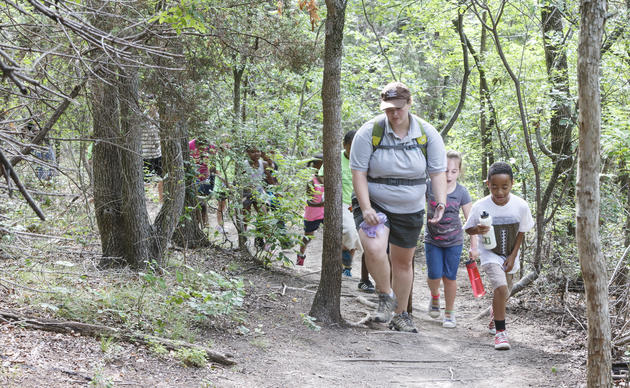 Career Opportunities at Audubon
Come join our staff and help us carry out our efforts to conserve and restore natural ecosystems to benefit both humanity and the earth's biological diversity!