When using any trail, be prepared. Take sufficient water. Check the weather. Carry a cell phone. Do not leave valuables visible in vehicles. Follow Leave No Trace Principles.
Each preserve has its own rules, operating days/hours, fee schedules, and unique characteristics. Before making a trip, verify that you can access the property, whether pets are allowed, whether bikes or other equipment are allowed, and research how you are welcome to enjoy the uniqueness of that area.
Balcones Trail (FM 1382 Trail, Spine Trail)
The concrete multi-use trail that runs along FM 1382 and traverses our driveway is managed by the City of Cedar Hill. The trail is intended to be the spine of Cedar Hill's Nature Corridor along FM 1382, eventually providing access to the various preserves in the area. Parking for this trail is in the gravel lot in front of our building, near FM 1382, accessed through the Dogwood Canyon Audubon Center driveway/entryway (located at 1206 W FM 1382, Cedar Hill, TX 75104). The gravel parking lot does not close and is shared with Dogwood Canyon Audubon Center's visitors.
When natural surface trails in the area are closed, this trail serves as a great alternative for outdoor exploration and exercise. Be aware of ongoing trail construction. No motorized vehicles on the trail. Do not leave valuables visible in vehicles. Trailhead vehicle break-ins are common everywhere. If a vehicle break-in occurs, Dogwood Canyon's security camera footage may be available and can be released to the Cedar Hill Police Department upon request.
Cedar Mountain Preserve
(for Cedar Ridge Preserve in Duncanville, continue scrolling down)
This preserve, which protects plants and wildlife, has a short hiking trail that loops through the forest located between our property and Cedar Hill State Park. This trail can be accessed from the FM 1382 multi-use trail mentioned above, behind the large metal structure located on the Balcones Trail between Dogwood Canyon Audubon Center and Cedar Hill State Park. This preserve does not have its own website or contacts for information. It is for hikers only (no bicycles or motorized vehicles). More trail information is available here.
IMPORTANT: The Cedar Mountain Preserve is currently not maintained and a hiking trail does NOT connect to any trails at Dogwood Canyon Audubon Center or Cedar Hill State Park. Cedar Mountain Preserve is a part of the Dallas County Open Space System. Any flagging or signage directing you off the main trail is unauthorized (and creates a host of other problems, including potentially leading hikers to become lost or injured). Following unauthorized flagging and social trails may cause you to trespass on private property. Numerous visitors have become lost and/or injured in the forest by following social trails or flagging. Please respect our neighbors, our agreements with the county, and the homes of our wildlife by staying on the designated trail.
Neither Audubon nor the City of Cedar Hill will ever post signs that will lead you to trespass on anyone's private property. You should exit the forest from the same location that you entered and avoid all flagging or stray trails.
Cedar Hill State Park
Cedar Hill State Park has hiking and mountain bike trails. At times, Cedar Hill State Park may close their trails or may require that day-use passes be purchased online in advance of arriving at the park. Please contact Cedar Hill State Park for their trail status. We recommend first checking their website and Facebook page before calling.
Cedar Ridge Preserve
Located in Duncanville, across FM 1382 from Cedar Hill State Park, Cedar Ridge Preserve has approximately 9 miles of hiking available. The entrance is on Mountain Creek Parkway. Cedar Ridge Preserve is managed by volunteers of the Audubon Dallas chapter (not employees of National Audubon Society) and is part of the Dallas County Open Space System. Please check their Facebook page for hours, closures, and updates, including any COVID-related restrictions and limitations they may have in place.
Many links on this page lead to websites that are not managed by Audubon. These links are provided as a reference only.
The information presented on this page is provided as a reference only and may have changed since the last update.
How you can help, right now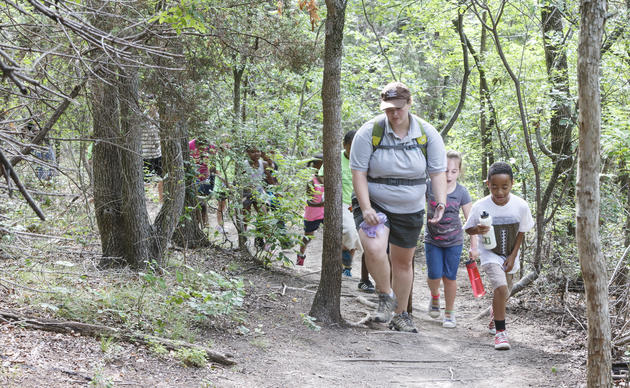 Career Opportunities at Audubon
Come join our staff and help us carry out our efforts to conserve and restore natural ecosystems to benefit both humanity and the earth's biological diversity!