Programs
Birthday Parties
Host your nature-themed birthday party at Dogwood Canyon Audubon Center where kids and adults can experience animals and nature up close!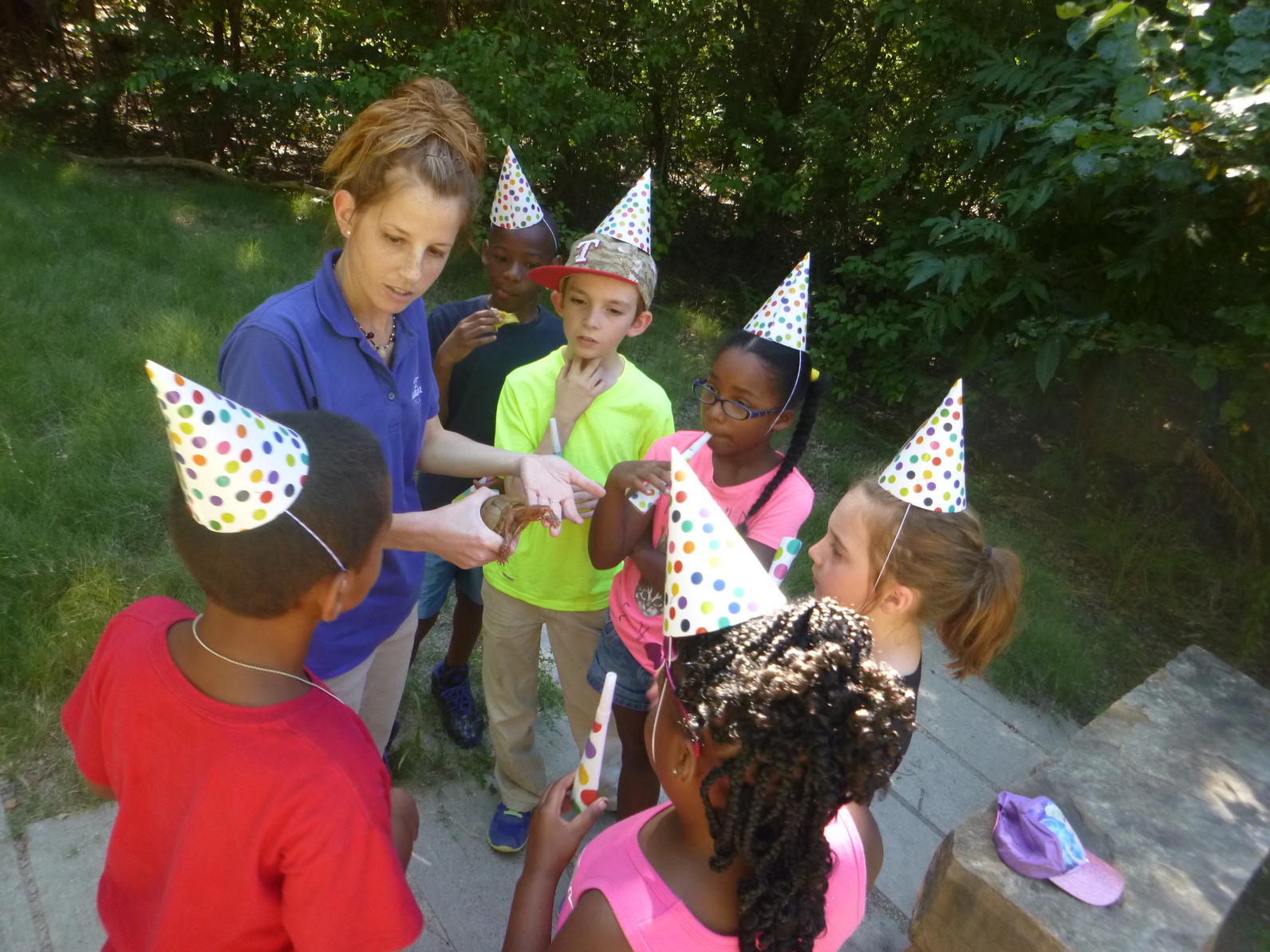 One of the most unique birthday parties around!
Pricing
$150 for rental of our Cedar Elm room or picnic tables in Nature Play*. Includes tables and chairs for up to 30 people.
Must choose from one of the following time slots. 3-hour time slot includes set-up and breakdown.
Summer (June-July)

(open Tue-Sat, closed Sun-Mon)

School Year (August-May)

(open Tue-Sat, closed Sun-Mon)

9:30 a.m. - 12:30 p.m.
Available Tuesday-Saturday
Available Saturday only
1:30 p.m. - 4:30 p.m.

Available Tuesday-Saturday

Available Tuesday-Saturday
* When reserving indoors, the party has exclusive use of the Cedar Elm classroom and will have the same access to Nature Play and the hiking trails as the general public. When reserving Nature Play, a section of picnic tables will be reserved. The party will have the same access to the Nature Play area and hiking trails as the general public. The party will not have access to the classroom.
Add a Program
Add one or more of the following specially-priced programs to make your party truly special!
Animal Acquaintances
Bird of Prey - American Kestrel (approx. 30 minutes) - $125
Turtle Time (approx. 30 minutes) – $75
Snake Spectacular (approx. 30 minutes) – $75
Hands-On Activities
Seed Ball Make & Take (approx. 30-45 minutes) - $75
Nature Craft - using recycled/upcycled materials (approx. 30 minutes) – $50
Guided Hikes
Guided Hike-Canyon View Trail (approx. 30-45 minutes) – $50
Guided Hike-West Loop Trail (approx. 45-60 minutes) - $75
Party with a Purpose
Adopt-An-Animal - meet the animal you adopt and get an adoption certificate (approx. 30 minutes) - $75
Conservation Work - native species planting, trail maintenance, etc. (time varies) - $75
Details
30 person limit (total including adults and children). Add up to 10 additional people at $3.00/person.
You provide all food, drinks, ice, cakes, paper products, etc. The Center provides only the contracted space and added program(s).
All reservations must be made at least two weeks in advance and are subject to availability of staff and facilities.
Full payment of the non-refundable $150.00 rental fee is required at the time of reservation. Any other applicable fees (such as additional rental time, activities, extra people, etc.) are due 45-days prior to the rental date.
All facility rental policies apply and a rental agreement must be signed.
Because our focus is on conversation of our unique ecosystem, we have restrictions on decorations and use of our outdoor areas: no pinatas, no helium-filled balloons, no fires or open flames of any kind, no grills, no decorations may be hung from trees or in bushes or plants, no confetti or similar products, no wheeled vehicles (big wheels, tricycles, bikes, etc.), no motorized toys (remote control cars, etc.), no drones. This list is not all-inclusive.
Indoor decorations may not be attached to walls or ceiling: no pins, tacks, tape or other adhesives. No holes permitted in walls.
The Center reserves the right to restrict or prohibit use of any item that, in its sole discretion, may threaten the preservation of the reserve, wildlife that inhabits it, or which may damage our facility.
Audubon staff is not available to supervise children. Renter is responsible for providing an acceptable number of chaperones.
At this rental price, alcoholic beverages are not permitted. For a rental that permits alcoholic beverages, contact us for rates. Please note that any events with alcoholic beverages will require liability insurance, security officers and bartenders.
Contact us for reservations and availability at 469-526-1980 or dcac@audubon.org.
For events that do not fit the limitations of our Birthday Party rates (time slot, guest limit, etc.), please visit our Facility Rentals page.
How you can help, right now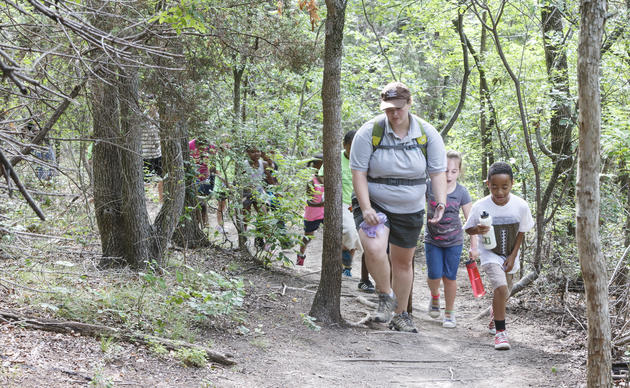 Career Opportunities at Audubon
Come join our staff and help us carry out our efforts to conserve and restore natural ecosystems to benefit both humanity and the earth's biological diversity!