Schedule a privately guided paddle with an Audubon Guide
Book an adventure for your social group, office retreat, family reunion, or other gathering.
Look for birds and other wildlife as we glide across the water in tandem (two-seater) kayaks for 1.5-2 hours. We can accommodate up to 20 participants.
Choose from two departure points on Joe Pool Lake:
Cedar Hill State Park (Cedar Hill) - Paddle in open water near the shoreline departing from Cedar Hill State Park.
Loyd Park (Grand Prairie) - Cross a bit of open water, pass a couple of islands and head up the winding, shaded waters of Walnut Creek on a portion of TPWD's Texas Paddling Trail.
Registration includes park entrance fees and use of kayaks, life vests, and binoculars. Your park entrance is covered for the day following the program, so feel free to enjoy the park resources at no additional cost.
We encourage carpooling when possible, as parking may be limited.
Both tours are round trip, returning to the launch point. The paddling route and distance are dependent on participants and conditions.
No kayaking experience is necessary.
Pricing
$35 per person with a $350 minimum (equivalent to 10 people)
When you fill all 20 spots, get a $5/person discount (a 20-person Eco-Tour totals $600)
If you are looking for a customized program at a different location or with additional activities, we would love to talk to you about your interests.
Age Requirements
For tours that are geared toward adults, the minimum age is 8-years old. Each minor must be accompanied by an adult capable of paddling a tandem kayak alone.
For tours that are geared toward students, scouts and other youth groups, programs are appropriate for grades 5-12. Therefore, the minimum age is 10-years old. Please keep in mind that students will be kayaking in tandem kayaks. For safety, we will pair them based on paddling ability. Students should not expect to pair themselves.
How to Book
Schools, book through our online Academic Program Request Form (link found in our Policies, Booking and Contact page)
All others, contact us with the expected number of participants and proposed dates/times.
Email: dcac@audubon.org
or Phone: (469) 526-1980
Payment and Cancellations
For tours booked by schools, the Academic Program Policies, which can be found on our Academic Program Documents page, apply.
For tours booked by individuals, half the total tour price is required as a down payment to reserve the date. The balance is due seven days prior to the tour. Cancellations will be accepted up to seven days prior to the tour, but Audubon will retain a $35 administrative fee from the refund amount. Cancellations that occur less than seven days prior to the tour will result in forfeit of the full deposit. Date change requests will be accommodated when possible, but cannot be used to avoid a cancellation fee.
Inclement Weather Policy
Applies to ALL bookings:
If Audubon cancels due to weather, Audubon will notify the primary contact as soon as practical based on the weather forecast. An attempt to reschedule will be made, but if a rescheduled date cannot be agreed upon, Audubon will refund the full payment received.
How you can help, right now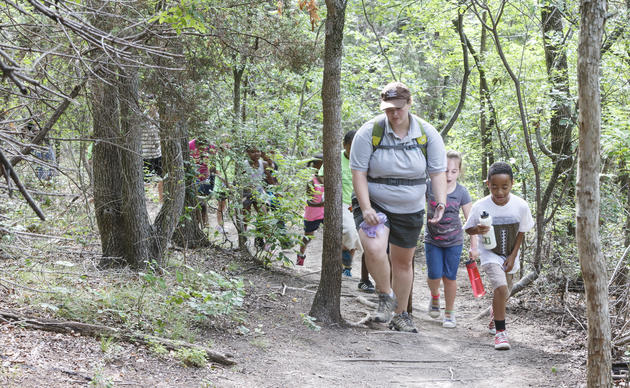 Career Opportunities at Audubon
Come join our staff and help us carry out our efforts to conserve and restore natural ecosystems to benefit both humanity and the earth's biological diversity!