Programs
Bird Seed Fundraiser
Support Dogwood Canyon Audubon Center and Feed Your Feathered Friends
Spring 2019 Bird Seed Fundraiser
In partnership with David Hurt's Wild Birds Unlimited Nature Shop on Lovers Lane in Dallas, we are offering quality bird seed in this spring fundraiser.
Select from a variety of seeds, including cylinders. Order must be received at Dogwood Canyon Audubon Center by February 28, 2019. Seed will be ready for pickup at Dogwood Canyon during regular business hours of 9am-5pm Tuesday-Saturday beginning March 16. We ask that all orders be picked up no later than March 23.
Details are below. Please download this form in PDF format and return to Dogwood Canyon by February 28. If you prefer to call in with your order, please have your credit card information ready and call (469) 526-1980.
Thank you for supporting Dogwood Canyon Audubon Center!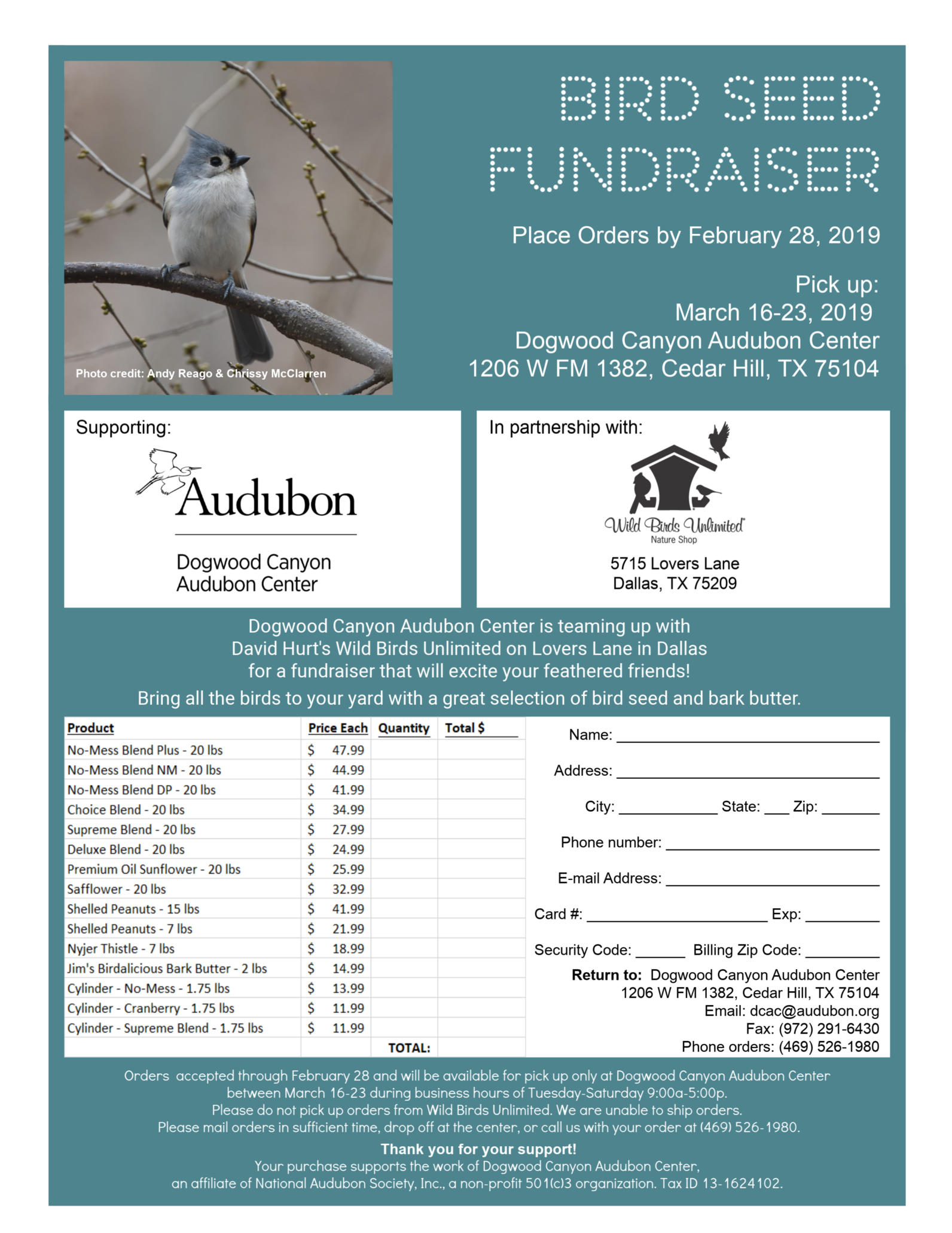 How you can help, right now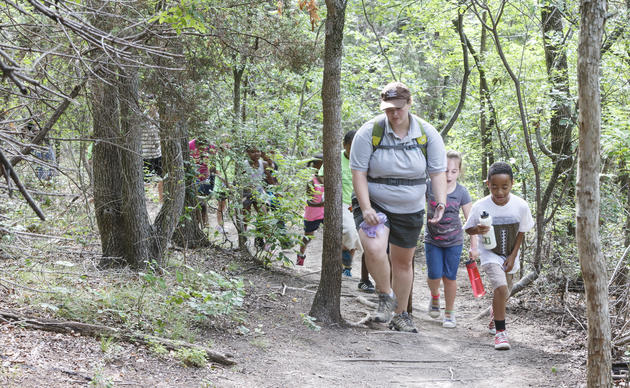 Career Opportunities at Audubon
Come join our staff and help us carry out our efforts to conserve and restore natural ecosystems to benefit both humanity and the earth's biological diversity!