Birds
About our Resident Birds
Whoooo lives here?
In addition to the birds living in our forest and visiting our feeders, Dogwood Canyon Audubon Center is currently home to one resident bird. Our American Kestrel is a rescue that was originally taken to Blackland Prairie Raptor Center for rehabilitation. He is not capable of surviving in the wild, so he has joined us here at Dogwood Canyon Audubon Center to assist with our education programs.
Our American Kestrel came to Dogwood Canyon in September 2016. He is fully-flighted, but is human-imprinted. When young birds imprint on humans, they lack the skills needed to survive in the wild and are rejected by other birds of their species. Since it is impossible to reverse the imprinting process, human-imprinted birds will identify with humans for life. Our Kestrel is active in his mews and is easy for visitors to see on their way to hiking our trails. His typical diet while in our care consists of small rodents and birds.
Who to contact if you locate a bird:
We are not equipped to accept wild birds.
In addition to the resources below, we recommend this article on the Audubon Texas page.
Resources:
Blackland Prairie Raptor Center (birds only)
(469) 964-9696

Rogers Wildlife Rehabilitation, Inc. (birds & other wildlife)
(972) 225-4000 / After hours: (214) 236-1761
Helpful Resource from Rogers Wildlife Rehabilitation:
What to do if you found a bird
How you can help, right now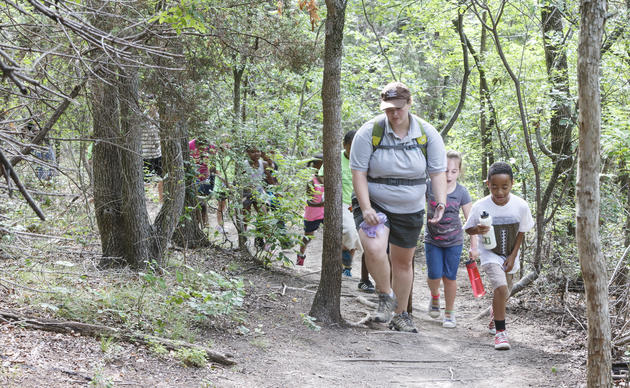 Career Opportunities at Audubon
Come join our staff and help us carry out our efforts to conserve and restore natural ecosystems to benefit both humanity and the earth's biological diversity!